Algerian Hubus and Its Development Stages (from Pre- Ottman Rule to Post-Independence Era)
Keywords:
Algeria, Waqf institutions, Sustainable Development
Abstract
This research seeks to illustrate chronologically the major historical development stages of the Algerian Hubus system. Most Waqf institutions in Algeria share a similar historical development pattern with other Islamic countries. The development of Hubus in Algeria will be divided into four main periods; the pre-Ottoman Caliph period; during the Ottoman Caliph period; French occupation period; and lastly the period of modern Algerian state. The aim is to boost knowledge and augment researchers' thoughts regarding the practice of Waqf in Algeria since limited studies have addressed this issue in the context of Algeria. This study implements library research, and a conceptual approach as the method of analysis. Furthermore, the researchers assessed a significant body of relevant studies written on several aspects of the Hubus history in Algeria, to provide readers and scholars with lessons from Waqf institutions in Algeria throughout four different stages in history. While the Hubus institution performed a pivotal role in many societal segments of Algerians' life during the two first stages, it has witnessed a massive deterioration in term of its impact during the post Ottoman era, especially during the French colonization period. The destructive consequences of the colonial period extremely hampered the efforts of the new Algerian state regaining the glorious role of Waqf institutions. The results shows that Waqf is one of the immutable national values in Algeria, and that has played a significant socio-economic role once recognized as the backbone of the economic system. Additionally, it emphasized the development of the Hubus system in Algeria, which offers a platform that facilitates understanding its status in the community, which suggests lessons to be learnt from and considered for the development of Waqf institutions.  This study offers a discussion on the historical development phases of Hubus system in Algeria. Additionally, this study recommends that there is a need for more investigation on Algerian Waqf institutions. The results of this research may have some substantial suggestions for sustainable development in Muslim nations. As well, it gives a platform which facilitates the understanding of Algerian Waqf institutions, and solutions for the existing obstacles in this topic.
Downloads
Download data is not yet available.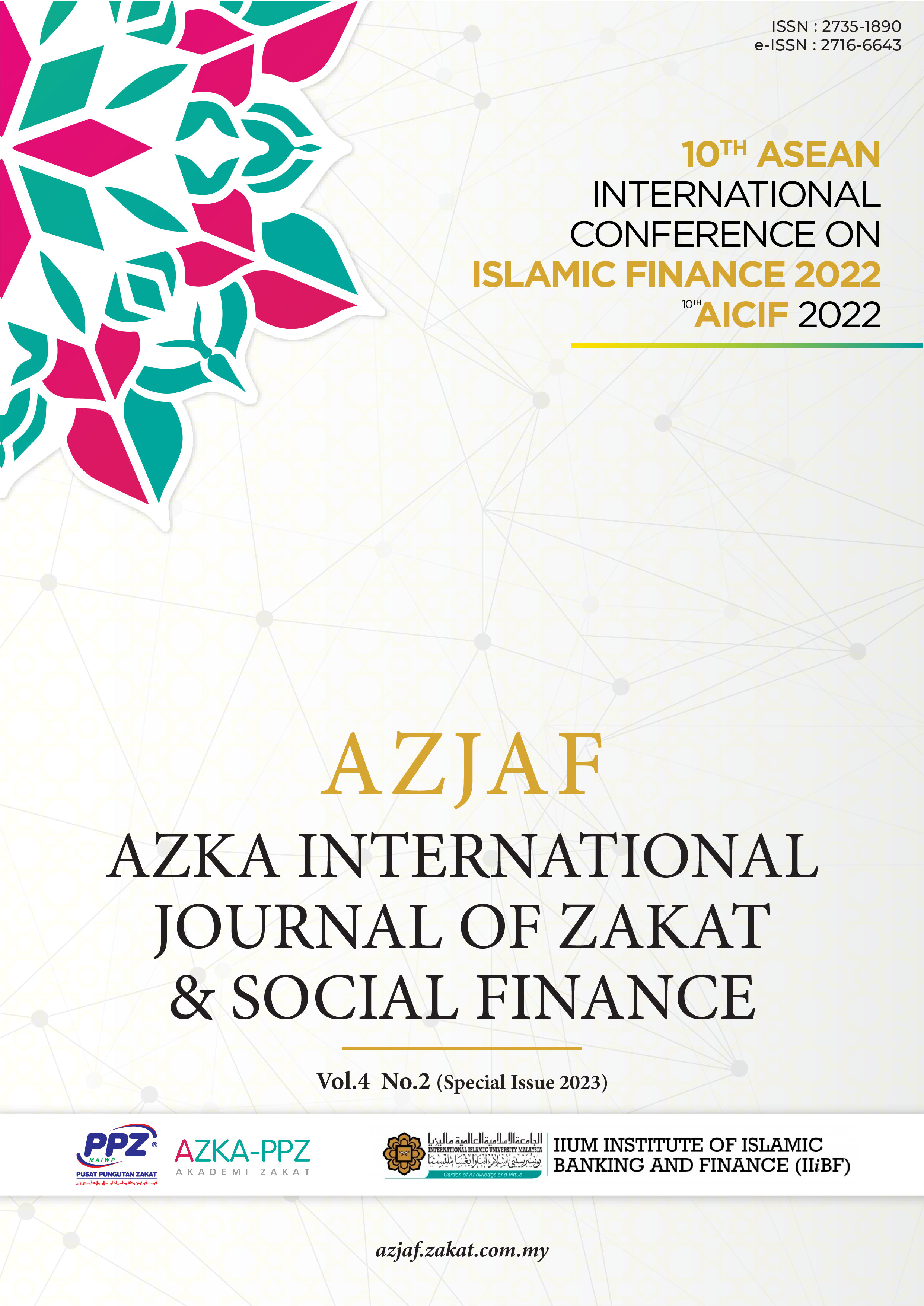 Downloads
How to Cite
Sif Eddine Mebarki, Ibrahim Nuhu Tahir, & Ahmed Fodhil. (2023). Algerian Hubus and Its Development Stages (from Pre- Ottman Rule to Post-Independence Era). AZKA International Journal of Zakat & Social Finance, 4(2), 77-99. https://doi.org/10.51377/azjaf.vol4no2.167
License
Copyright (c) 2023 Sif Eddine Mebarki, Ibrahim Nuhu Tahir, Ahmed Fodhil
This work is licensed under a Creative Commons Attribution-NonCommercial-NoDerivatives 4.0 International License.