Exploring Quality Dimensions of Zakat Institutions' Website
Keywords:
Information system success model, Quality dimensions, Website, Zakat institutions
Abstract
The purpose of this study is to examine the impact of system quality, service quality and information quality on the Zakat websites from the visitors' perspectives by utilising Delone and Mclean's information system success (ISS) model. This study collected data from 150 respondents who had prior experience visiting Zakat institutions' websites in Malaysia using an online survey technique. The data were analysed using the partial least square–structural equation modelling (PLS-SEM). The result shows the importance of system quality, service quality, and information quality in influencing the satisfaction level among visitors of Zakat websites. The result also indicates that information quality is the most substantial factor in visitors' satisfaction compared to other quality dimensions. The results of this study can help Zakat institutions improve their service delivery by enhancing the quality dimensions of their websites, particularly on the information displayed about Zakat collection and distribution. An improvement in the quality of Zakat institution's website can promote accountability and transparency of the Zakat collection and distribution system in Malaysia and boost the potential of the Zakat system as a mechanism for society development.
Downloads
Download data is not yet available.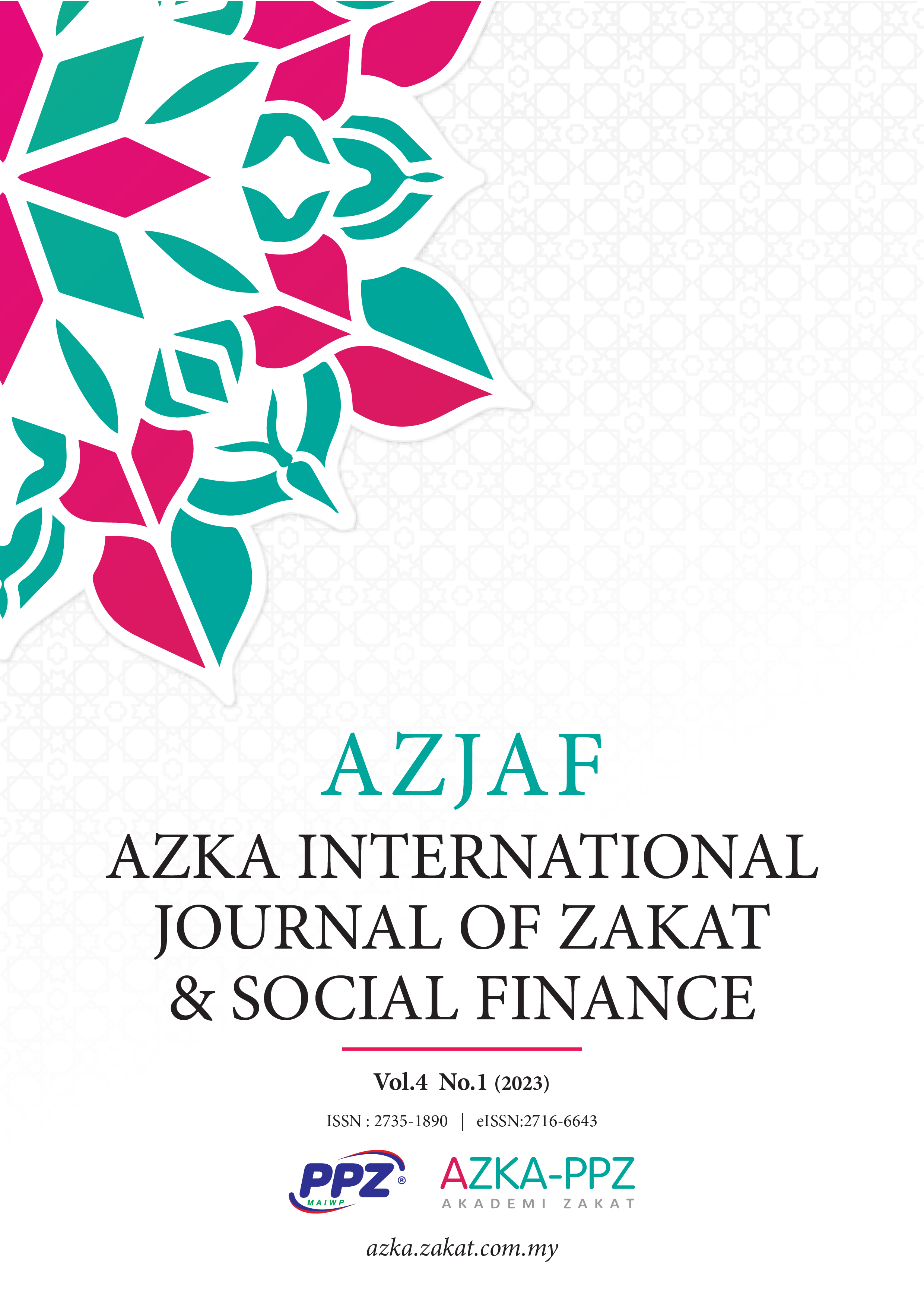 Downloads
How to Cite
Mohd Sharif, M. H. ., Mohd Ariff, A. H., Abdullah, Z., Nasir, M. H., Md Hussain, M. H., & Said, R. A. J. (2023). Exploring Quality Dimensions of Zakat Institutions' Website. AZKA International Journal of Zakat & Social Finance, 4(1), 23-38. https://doi.org/10.51377/azjaf.vol4no1.124
License
Copyright (c) 2023 Mohd Hisham Mohd Sharif, Arifatul Husna Mohd Ariff, Zaimah Abdullah, Mohd Herry Nasir, Md Hairi Md Hussain, Ram Al Jaffri Said
This work is licensed under a Creative Commons Attribution-NonCommercial-NoDerivatives 4.0 International License.