An Assessment of The Effectiveness of Islamic Inter-Bank Money Market Instruments in Oman
Keywords:
An Assessment, Effectiveness, Islamic Inter-bank Market Instruments, Oman
Abstract
The objective of this study is to assess the Islamic inter-bank money market instruments in Oman and their associated challenges. Wakalah inter-bank investment, currently the most widely used liquidity management tool by Islamic banks in the inter-bank money market, has some limitations including an uncertain profit rate, risk of bankruptcy, reliance on conventional benchmarks, and lack of secondary market tradability. To address these limitations, the study adopts a qualitative research methodology and employs both library information and secondary data. The results suggest that alternative instruments, such as Mudharabah inter-bank investment, Islamic negotiable Instrument of Deposit, and Wadiah acceptance, could serve as viable alternatives to Wakalah for deposit and placement purposes in the Islamic inter-bank money market. These instruments are grounded in the widely accepted Mudharabah concept and are expected to receive widespread support from stakeholders. The implementation of these alternatives is predicted to enhance market options and activities, thereby supporting the growth and expansion of the Islamic finance sector in Oman. This expansion could enable Islamic banks to support Islamic social institutions such as Zakat and waqf, thereby improving the social welfare of the Muslim community.
Downloads
Download data is not yet available.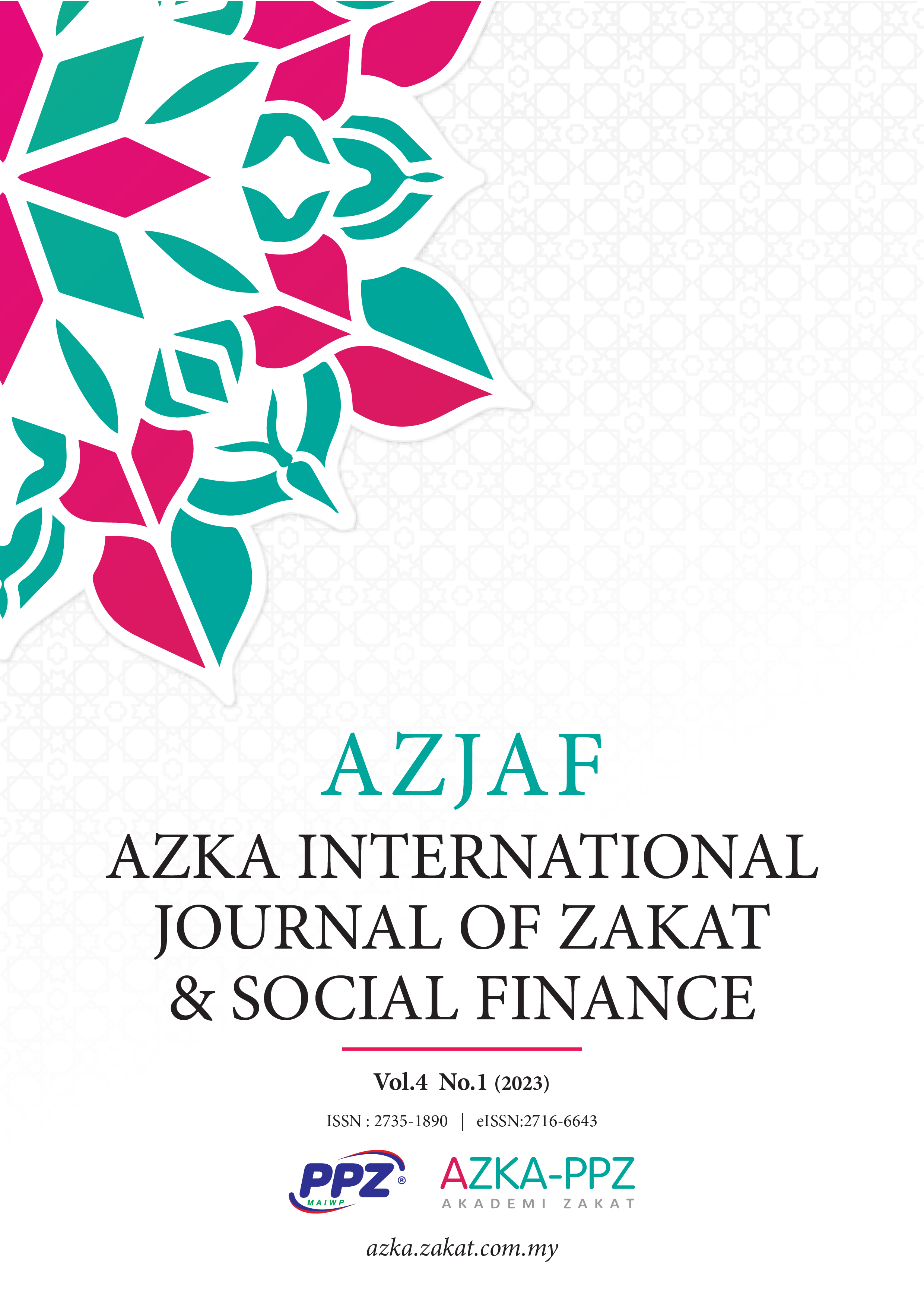 Downloads
How to Cite
Ahmed, U. (2023). An Assessment of The Effectiveness of Islamic Inter-Bank Money Market Instruments in Oman. AZKA International Journal of Zakat & Social Finance, 4(1), 1-12. https://doi.org/10.51377/azjaf.vol4no1.110
License
Copyright (c) 2023 Umar Ahmed
This work is licensed under a Creative Commons Attribution-NonCommercial-NoDerivatives 4.0 International License.