The Impact of Covid-19 Pandemic on Selected Malaysian Umrah Travel Agency
Keywords:
Covid-19, Pandemic, Umrah, Hajj, Travel Agency, Business, Business Recovery
Abstract
In March 2020, the Kingdom of Saudi Arabia (KSA) received a report of the first Covid-19 case. Since then, the number of cases has gradually increased daily. The KSA announced on March 20, 2021, that both domestic and international travel will be halted, Umrah would no longer be performed starting on March 3, 2020, and, the Great Mosque has been closed to the public for more than two months starting on March 6, 2020. This caused the religious tourism Umrah Ziarah (Visit) business to experience a loss of up to 45% from the prior year. Nearly all the hotels in Mecca and Madinah that were neighbouring to the two grand mosques during the crisis were severely damaged and briefly shut down. This situation had a major consequence on Umrah operators and travel agencies, who are the principal entities in direct contact with the end customers. This study intends to investigate the challenges and opportunities of Umrah and Hajj operators and travel agencies business activities following the Covid-19 pandemic. It focuses on the recovery processes, business reinstatement, and operation restoration. In-depth face to face unstructured interview techniques were conducted with six (6) informants who are directly involved in the Umrah and Hajj operations to gather the data. These were analysed using cross-case and thematic analysis. The findings indicated that the main factors that sustain Umrah travel agencies operating are their entrepreneurial talents. The major traits inherent in each entrepreneur in seizing the business prospects prevalent under all market conditions are innovation and imagination along with relevant expertise gained from prior experience. The methodologically address the challenges and seize opportunities rather than ignore them. Though government assistance were made available to the businesses, but it is not the only option nor lessen the negative effects. The ultimate solution is still within the entrepreneurial ingenuity of the business owner.
Downloads
Download data is not yet available.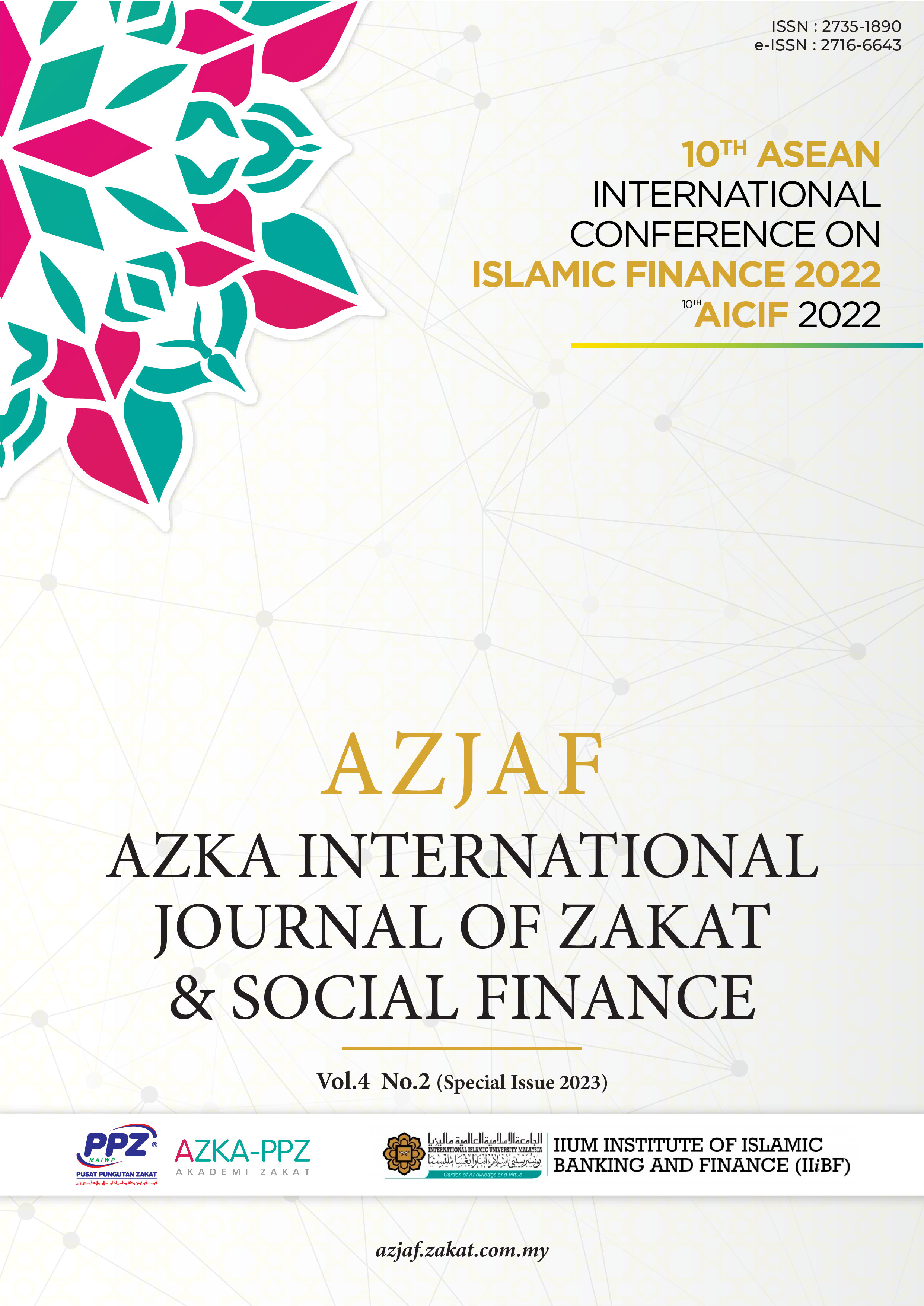 Downloads
How to Cite
Hashim Ahmad Shiyuti, Aida Zairina Ishak, & Syed Musa Alhabshi. (2023). The Impact of Covid-19 Pandemic on Selected Malaysian Umrah Travel Agency. AZKA International Journal of Zakat & Social Finance, 4(2), 123-143. https://doi.org/10.51377/azjaf.vol4no2.169
License
Copyright (c) 2023 Hashim Ahmad Shiyuti, Aida Zairina Ishak, Syed Musa Alhabshi
This work is licensed under a Creative Commons Attribution-NonCommercial-NoDerivatives 4.0 International License.