Konsep Kompetensi Keperibadian Amil Zakat
Keywords:
zakat, amil, kompetensi, keperibadian
Abstract
Pengurusan zakat yang cemerlang bergantung kepada kecekapan dan ketelusan amil dalam pelaksanaan urusan kutipan dan agihan zakat. Kewujudan isu yang membabitkan kompetensi dan kualiti keperibadian amil seperti isu ketirisan dan salah guna kuasa telah mengikis kepercayaan masyarakat terhadap kredibiliti mereka. Islam telah menggariskan amalan keperibadian pekerja yang komprehensif dan holistik meliputi nilai itqan, qawiyy, amin, serta amalan sifat siddiq, amanah, tabligh dan fathonah. Amalan-amalan ini menjadi teras kepada konsep keperibadian amil berdasarkan ciri-ciri mukmin sejati di dalam al-Quran dan al-Hadis iaitu mengabdikan diri kepada Allah SWT, meraikan pembayar zakat, menyantuni asnaf, dan mengamalkan nilai-nilai murni termasuk dalam aspek komunikasi dan penampilan diri.
Downloads
Download data is not yet available.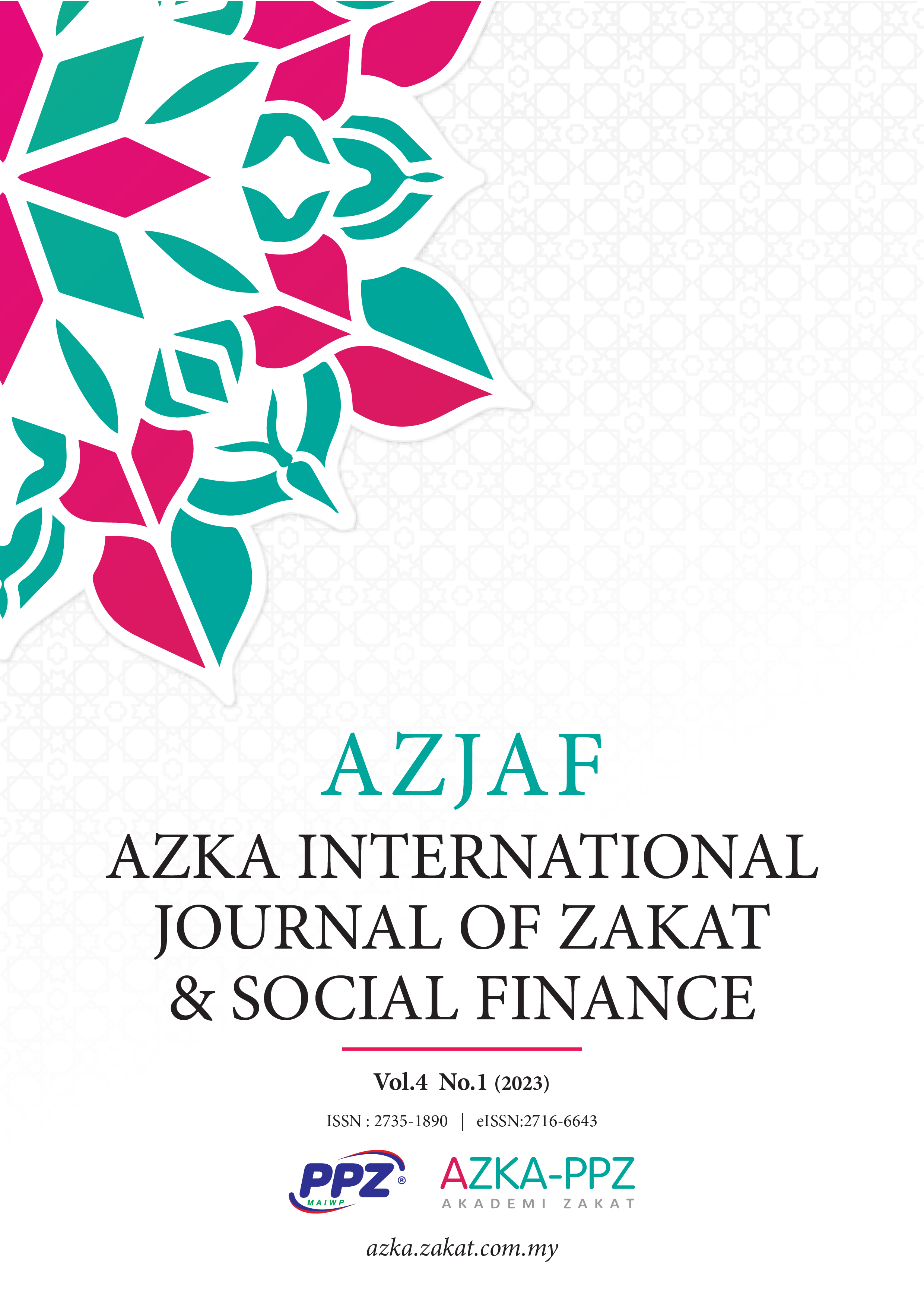 Downloads
How to Cite
Romli, A. B., & Daud, M. N. (2023). Konsep Kompetensi Keperibadian Amil Zakat. AZKA International Journal of Zakat & Social Finance, 4(1), 57-67. https://doi.org/10.51377/azjaf.vol4no1.130
License
Copyright (c) 2023 Ammar Badruddin Romli, Mohd Noor Daud
This work is licensed under a Creative Commons Attribution-NonCommercial-NoDerivatives 4.0 International License.